Reflections in a Monastery Garden
by Sr Teresa Kelleher OCD (2016)
62 pages of full colour art illustrations with accompanying spiriutal quotes
Hard cover in green linen with gold lettering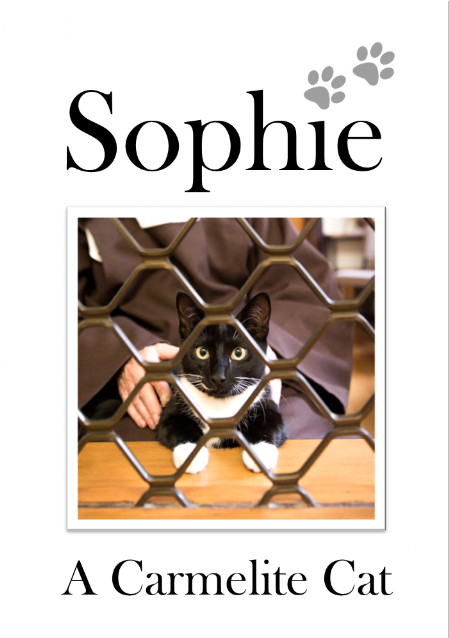 Sophie A Carmelite Cat
Written by the Sisters (2018)
Get a glimpse of life behind our walls through the story of the
adventures of Sophie's first year in our Monastery
24 pages printed on plain paper
(includes postage within NZ)
A selection of rosaries
handmade by the Sisters
Includes Carmelite saint center pieces
For options and pricing click on the image above
We have some in stock, but they can be made to order.
Please allow sufficient time if ordering for an occasion.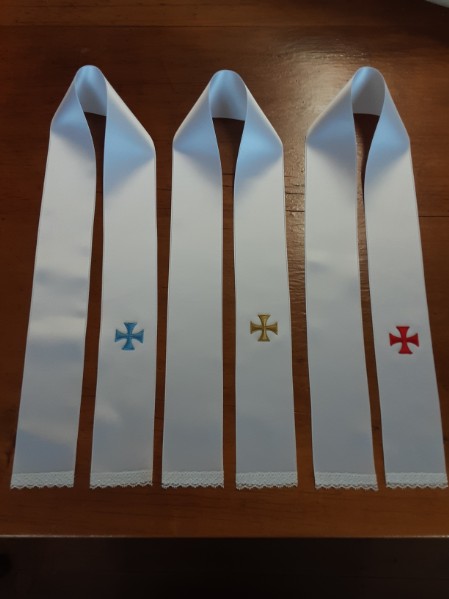 Baby Baptism Stoles
An 80cm long satin stole made to fit a baby.
Options of either a gold, blue or red cross.
Double sided satin with lace trim on end.
$15 each.